Before and After School Child Care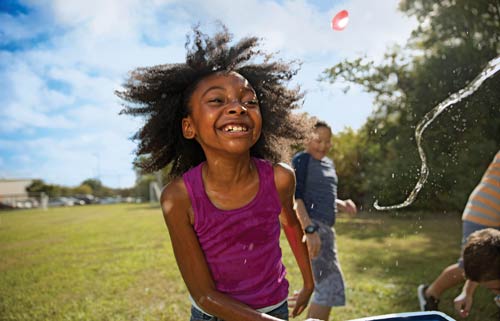 Before and After Care is for children ages 5 to 12 years. Our Before and After School programs are offered in partnership with area school districts and various other organizations, offering care after school in five locations along the MS Gulf Coast. Children participate in a balanced program of open play and structured activities while being supervised by well-trained and caring staff.
Children get involved in a variety of learning centers in addition to program components such as, recreation, health enhancement, arts and humanities programs, nutritional snacks, service learning, character development and homework assistance. These programs ensure that children are given a unique mix of activities that focus on developmental assets, which are the building blocks that teach children how to make positive and intelligent decisions throughout life.  Click on the links below for more information and weekly pricing.  Counselor/Camper ratio:  1:20
Financial Assistance Information
Information Flyers
---

Holiday Camps
The YMCA will be offering Holiday Camps beginning the 2023-2024 school year.  Holiday camps at the MS Gulf Coast YMCA provide children with safe, fun, and constructive care while they're out of school. Campers will learn the YMCA values of caring, honesty, respect, responsibility, and faith as they're looked after by certified Y team members. If your child loves to play, learn, make new friends, and do something exciting each week, they belong at our camps! We offer holiday camps at four locations: Back Bay, North Bay, Vancleave, and Taconi (Ocean Springs). The registration for the before/after school programs no longer includes major holiday weeks. Registration in the current school program not required to participate in holiday camps!  (Please pay close attention to the number of days and dates the particular holiday week offers for that specific site.)
Days of Operation: Monday-Friday (not all camps are a full 5 days; no weekends)
Hours of Operation: 6:00AM-6:00PM
Ages served: 5-12 years
Weekly Rates: $85-$125 (determined by number of camp days; select your site for weekly details)
No registration fee!
-Sibling discounts offered! Once registration confirmation is received, the Childcare Administrator will apply the discount of $5/week for the sibling(s).
Financial Assistance available for those who qualify. Contact the Childcare Administrator at childcareadmin@mgcymca.org, or 228-872-0322, for more information.  Scholarships may take up to two weeks to process. Application linked above.