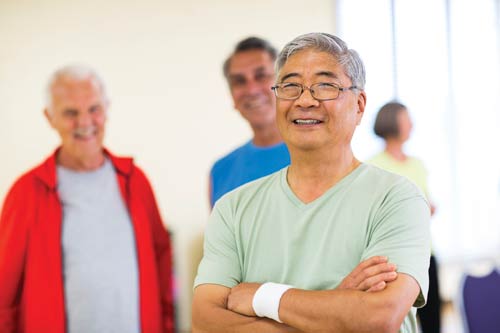 We offer activities with a comfortable environment for active older adults to exercise and attend group work-out programs specifically designed to meet their needs featuring classes such as Sit and Fit; Cardio, Strength and Chair; Chair Yoga; and Gentle Yoga just to name a few!
We lead a variety of activities at the YMCA including:
Bridge walking
Game day
Bible study
Book clubs
Card players clubs
Health and wellness presentations and community guest speakers
Member get-togethers for fun and fellowship, pot-luck lunches, volunteer opportunities, and common interest groups
Fun-filled day trips to local events
Day Trips.
Day Trips
Day trips are among the most popular events. Everyone loads up in the YMCA van and travels to locations up to a couple hours away. The New Orleans Aquarium and Audubon Zoo, the Mobile Flower Festival, Slidell Swamp Tour and Craft Fairs are just some of the many places we have visited…come join the fun!
Typically in October, a longer trip is scheduled. Last year, the Active Adults trip took a cruise, and this year, we're taking a Motor Coach Tour to Amelia Island, St. Augustine and Jacksonville, FL. People of all ages are welcome at the AAC! Many programs are offered free to the general public. However, for trips and programs with a fee, YMCA members, as always, are given a discount.