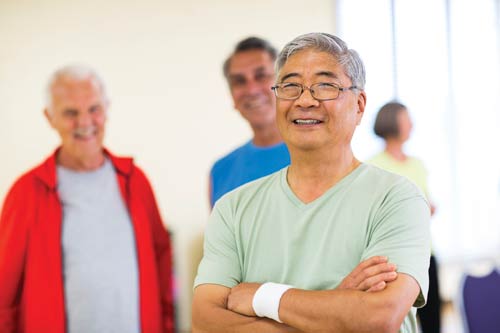 We offer activities with a comfortable environment for active older adults to exercise and attend group work-out programs specifically designed to meet their needs featuring classes such as Cardio, Strength and Chair; Chair Yoga; and Gentle Yoga just to name a few!
We lead a variety of activities at the YMCA including:
Bridge walking
Game day
Card players clubs
Health and wellness presentations and community guest speakers
Member get-togethers for fun and fellowship, pot-luck lunches, volunteer opportunities, and common interest groups
Fun-filled day trips to local events
Day Trips.
Day Trips
Day trips are among the most popular events. Everyone loads up in the YMCA van and travels to locations up to a couple hours away. The New Orleans Aquarium and Audubon Zoo, the Mobile Flower Festival, Slidell Swamp Tour and Craft Fairs are just some of the many places we have visited…come join the fun!
An Unforgettable Adventure Awaits You! Join the Active Older Adults Group on a Cruise This October!
Ready for a one-of-a-kind getaway? Get on board for a six-night cruise, departing from Mobile, Alabama on October 22nd. You'll have a chance to explore stunning Mahogany Bay and beautiful Cozumel, Mexico. Don't worry about transportation to the dock – the Mississippi Gulf Coast YMCA has got you covered. Come along with a fantastic group of people and create unforgettable moments. Don't wait, book your spot now!
CLICK HERE FOR INFO