Our Mission:
To put Christian principles into practice through programs that build healthy spirit, mind, and body for all.
About the MS Gulf Coast YMCA
Woody Blossman chartered the Mississippi Gulf Coast YMCA in December, 1975, with a love for children and the backing of some local businessmen. Blossman, then Chairman of Blossman Gas Company, had once witnessed the death of a child by drowning, and he wanted to do all he could to prevent it from happening to another child.
The YMCA opened in the former Marmin pool building with a staff of three. Since that day, the YMCA has steadily grown, with not only swimming lessons, but a diverse selection of classes and activities from which the whole community can benefit. Every day, the Mississippi Gulf Coast YMCA helps children and youth to deepen positive values, their commitment to service and their motivation to learn.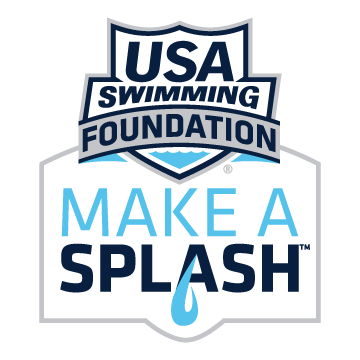 About the USA Swimming Foundation's Make a Splash Initiative
The USA Swimming Foundation's Make a Splash initiative is a national child-focused water safety campaign, which aims to provide the opportunity for every child in America to learn to swim. Through Make a Splash, the USA Swimming Foundation partners with learn-to-swim providers and water safety advocates across the country to provide swimming lessons and educate children and their families on the importance of learning how to swim. The USA Swimming Foundation has invested millions of dollars to provide grants to qualified Make a Splash Local Partner learn-to-swim programs, to spread national awareness, and to bring together strategic partners to end drowning. To date, more than 7.5 million children have received the lifesaving gift of swim lessons through the USA Swimming Foundation Make a Splash Local Partner network, comprised of 1,000 qualified lesson providers across the nation. To learn more, visit www.usaswimmingfoundation.org/makeasplash.