General Aquatics Information
Aquatics Schedules can be found here.

Blossman Indoor Pool: Measures 19 x 25 Yards and is 84° Water Temp Year Round (small fluctuations can occur due to weather conditions.)
Blossman Outdoor Pool: Measures 33 ft x 16 ft
Tradition Outdoor Pool: Measures 75 ft x 40 ft
Blossman Indoor Jacuzzi: Water Temp – 104° (small fluctuations can occur due to weather conditions.)
Blossman Steam Room: Co-ed; Temp – 110°; 100% humidity
**Dress Code: Proper swimming suits are required in pool and wet areas. No cut-offs, gym shorts or thongs will be allowed. No cotton t-shirts.**
Boy's and men's suits must have a liner/net and a drawstring.
Speedo Jammers are permissible.
Ladies swim suit made with Lycra/spandex, nylon, or polyester.
Garments made with Lycra/spandex, nylon or polyester are permissible.
Please shower before entering pool, Jacuzzi or steam room.
**Age Restrictions:
SWIMMING: All children must pass a swim test before entering the pool. A parent must accompany children under 8 years of age in the water or on deck. Children ages 8- 12 years must have a parent in the facility and must pass a swim test.
SPA: Youth age 16 and older may use the sauna, jacuzzi and/or steam room.
Youth Swim Lessons
AGE REQUIREMENTS: Participants in our Parent/Child, which is our infant/toddler program, must be at least 6 months of age, up until 5 years of age.
Participants in our Pre-School Aquatics program must be about 3 years old, up until 5 years of age. We offer 4 levels of pre-school levels.
Participants in our Youth Swim Lesson program, should be 6 years of age and older. We offer 6 levels of Youth Swim Lessons. Levels are grouped by ability.
PARENT OBSERVATION: Unless involved in the parent/child class, parents are not allowed to be near the pool edge. This is to provide your child with the best possible learning experience.  Parents can watch from the benches provided along the Natatorium walls. If an instructor needs your help with a bathroom visit or behavior issue, they will call you over to assist.
PASSING CLASSES: It is not uncommon for a child to stay in a particular level several times before successful completion. It is natural for participants to develop motor skills and become comfortable with water at a different pace. Practicing skills during open and family swim is strongly recommended to improve swim skills.
MISSED CLASSES: Sorry, missed classes cannot be made up; nor are they refundable.
NEW YMCA SWIM LESSONS OVERVIEW
As America's Swim Instructor, the Y is the most accessible community resource to prevent drowning and encourage a lifelong enjoyment of swimming—teaching more than one million kids a year swimming and water safety skills.
The latest evolution of Y Swim Lessons accommodates varying abilities to help foster a sense of achievement as swimmers' progress between levels. Through this approach, advanced swimmers flow more easily to higher levels while swimmers who need more instruction can learn at their own pace. This results in more confident swimmers who stick with lessons and develop a love for swimming that can last a lifetime.
Our NEW YMCA Swim Lessons curriculum was developed by a group of aquatic experts and YMCA associations who pooled (pun intended!) their knowledge to help identify and vet a set of skill progressions and supporting activities. The program was then field-tested at YMCAs across the country and modified to be even more effective based on "real pool" experience. The result? A thoughtful, tested curriculum with skill progressions appropriate for participants of all ages and abilities.
Please call the YMCA at 228-875-5050 or email the Aquatics Director aclark@mgcymca.org for information on instructors.
There are three general categories of Y Swim Lessons: 
Swim Starters develops water enrichment and aquatic readiness in children ages 6 months to 3 years. This category focuses on developing swim readiness skills through fun and confidence-building experiences. Parents also learn how to supervise children in the water, how to prevent accidents and how to plan for emergencies.
Swim Basics develops personal water safety and basic swimming skills in students of all ages. Swimmers develop a high level of comfort in the water by practicing safe water habits, engaging in underwater exploration, and learning how to swim to safety and exit if they fall into a body of water.
Swim Strokes introduces and refines stroke technique in older students (school age, teens and adults). Having mastered the fundamentals, students learn additional water safety skills and build stroke technique, developing skills that prevent chronic disease, increase social-emotional and cognitive well-being and foster a lifetime of physical activity.
Online Swim Lesson Registration
Group Lessons Form
Private Lessons Form
3rd Grade Swim Lessons
The YMCA has strategic and aggressive goals that make a difference. Eliminate drownings through water safety education & awareness, by teaching life-saving swimming and self-rescue skills. All 3rd grade students residing in Jackson and Harrison counties are eligible for 1 free session of swimming lessons. Each session consists of eight 30-minute lessons, water safety education and a completion certificate upon the last lesson.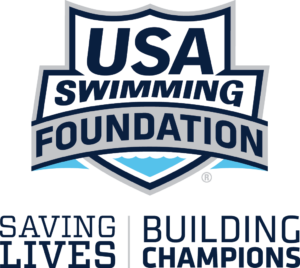 About the USA Swimming Foundation's Make a Splash Initiative
The USA Swimming Foundation's Make a Splash initiative is a national child-focused water safety campaign, which aims to provide the opportunity for every child in America to learn to swim. Through Make a Splash, the USA Swimming Foundation partners with learn-to-swim providers and water safety advocates across the country to provide swimming lessons and educate children and their families on the importance of learning how to swim. The USA Swimming Foundation has invested millions of dollars to provide grants to qualified Make a Splash Local Partner learn-to-swim programs, to spread national awareness, and to bring together strategic partners to end drowning. To date, more than 7.5 million children have received the lifesaving gift of swim lessons through the USA Swimming Foundation Make a Splash Local Partner network, comprised of 1,000 qualified lesson providers across the nation. To learn more, visit https://www.usaswimmingfoundation.org/
Adult Swim Lessons
Private Swim Lessons
Are you not able to make the scheduled swim lesson times? Have you always wanted to learn to swim but wanted to work at your own pace? Private lessons may be right for you. We offer private lessons for ALL ages to accommodate to your (and the instructors') schedule.
Prices vary depending on the number of lessons and goals in mind. Please call the YMCA at 228-875-5050 or email the Aquatics Director aclark@mgcymca.org for information on instructors.
Competitive Swim Team
Swim Team/Stroke Development Classes: The YMCA is home to a year- round competitive swim team for beginner, intermediate, and advanced levels. Our team competes in USA Swim Meets. There is also a summer league. Stroke development classes help youth to transition from swim lessons to making the swim team.
Recreational Swim Club
The recreational swim program is available for youth ages 7-16 (age 6 only if skills are proficient). Swimmers will participate with others similar in abilities and goals. Swimmers will learn proper stroke mechanics and race skills for all four strokes (butterfly, backstroke, breaststroke and freestyle), develop water and land-based fitness levels, and participate in team building activities designed to encourage friendship, teamwork and confidence.
Pool Party Rentals
Have Your Birthday at the Y!  The Y has just the FUN celebration you're looking for!
Fees: $135 members; $185 non-member; includes 2 lifeguards and pool from 5-7 p.m. Saturday or     3-5 p.m. on Sunday; fees must be paid one week in advance of party.
Deposit:  $50 for both member and non-member; $20 for every 15 minutes over scheduled times;      $20 for clean up, if needed; must be paid two weeks in advance of party.
Outdoor pool only:  Memorial Day through Labor Day; limit 15 swimmers in the pool at one time; Jacuzzi, Sauna and Steam room may not be used by anyone for the duration of the party.
No alcohol, tobacco or illegal substances allowed on premises.  Parents are responsible for the on-time pick up of all guests. Jacuzzi, sauna and steam room may not be utilized by pool rental guests.
Please contact the YMCA to schedule your child's party today!